Friday February 3, 2023
Finances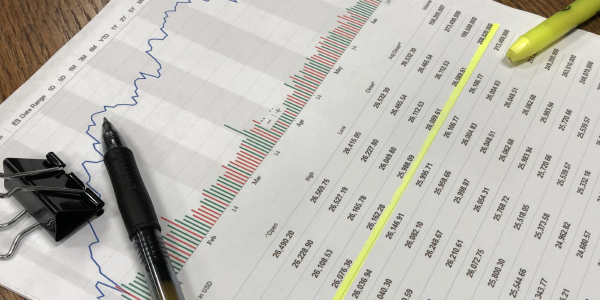 Best Buy Earnings Fall Short
Best Buy Co., Inc. (BBY) posted its fourth-quarter earnings on Thursday, March 3. The Minneapolis-based electronics retailer saw a slight drop in sales and revenue, falling short of analysts' expectations.

The company's quarterly revenue came in at $16.4 billion. This is down from $16.9 billion during the same quarter last year. This fell below analysts' expected revenue of $16.6 billion.

"Our teams showed remarkable execution and dedication to serving our customers throughout the important gift-giving season," said Best Buy CEO, Corie Barry. "Q4 sales of $16.4 billion were impacted by more constrained inventory than expected, including some high-demand holiday items, and the temporary reduction in store hours in January due to Omicron-induced staffing challenges. The biggest areas of investment were our new membership program, technology and Best Buy Health, all core to our future growth potential."

Best Buy reported $626 million in net earnings, or $2.65 per share for the quarter. This was down from $816 million, or $3.15 per share reported last year at this time.

The company's same-store sales dropped 2.3% as people return to the office and opt for in-person gatherings instead of sitting behind screens. Best Buy expects revenue of between $49.3 billion to $50.8 billion in the 2022 fiscal year with its expansion into health-care acquisitions and the recent launch of its membership program Totaltech, which includes round-the-clock tech support, free shipping and installation and extended product warranties.

Best Buy Co., Inc. (BBY) shares ended the week at $94.59, down 10.4% for the week.


Nordstrom Catalogues Quarterly Report

Nordstrom, Inc. (JWN) reported its fourth quarter earnings results on Tuesday, March 1. The Seattle-based clothiers reported better than expected profits and sales and saw revenue rise 7%. The company's stock rose more than 35% following the release of the report.

The company reported net sales of $4.38 billion for the quarter. This was up 23% from $3.55 billion this time last year.

"We advanced our strategic initiatives this quarter, with sequential sales improvement, strong digital growth and a significant increase in profitability," said Nordstrom Inc. CEO, Erik Nordstrom. "Our team continues to work with urgency to accelerate our progress and invest in our capabilities to better serve customers and profitably grow sales. Our primary focus is on three areas: improving Nordstrom Rack performance, increasing profitability and optimizing our supply chain and inventory flow. Our progress has given us line of sight to achieve in the coming year the financial targets we presented at our 2021 Investor Event."

The company posted net income of $200 million, or $1.23 per share. This is up from $33 million, or $0.21 per share during the same quarter last year.

The department store chain attributed its strong performance to its home, active, designer, beauty and kids categories as shoppers sought comfortable clothing and more items to spruce up their homes during the pandemic. Nordstrom's digital sales rose 23% on a two-year basis and accounted for 44% of total revenue for the quarter. The retail company continues to expand customer choice counts as part of its evolving merchandising strategy and recently announced partnerships with Fanatics and ASOS, which will provide a broader assortment in new and existing categories for customers.

Nordstrom, Inc. (JWN) shares ended the week at $22.99, up 5.4% for the week.


Dollar Tree's Earnings Report

Dollar Tree, Inc. (DLTR) reported its fourth quarter earnings on Wednesday, March 2. The American variety store chain missed analysts' expectations for quarterly sales and saw a 4% decrease in shares immediately following the release of its report.

Net sales reached $7.08 billion during the quarter. This was up 4.6% from $6.77 billion in net sales last year at this time.

"I am extremely proud of the team's strong performance through this transformative quarter. We delivered comparable sales increases at Dollar Tree and Family Dollar, both representing improvements from the prior quarter on a two-year stack basis" said Dollar Tree's President and CEO, Mike Witynski. "Importantly, we recently completed a successful conversion to a $1.25 price point across all Dollar Tree stores in the U.S., more than two months ahead of schedule, which significantly enhances our ability to provide a meaningful assortment at extreme value to our shoppers. We continue to have terrific performance on other key strategic initiatives, including the expansion of our $3 and $5 Plus assortment in Dollar Tree stores, as well as our Combo Stores and H2 Renovations at Family Dollar."

The company posted net income of $454.2 million, or $2.01 per diluted share, down from $502.8 million, or $2.13 per diluted share during the same quarter last year.

Dollar Tree currently operates 16,077 stores throughout North America. In addition to the Dollar Tree brand, the company also runs Family Dollar stores, which it purchased in 2015. The company opened 174 new stores, expanded or relocated 24 stores, and closed 65 stores. Additionally, the company completed 23 Family Dollar store renovations. Dollar tree projects 590 new store openings by the end of the fiscal year, with 800 Family dollar stores being renovated before the end of fiscal 2022.

Dollar Tree, Inc. (DLTR) shares ended the week at $147.02, up 2.5% for the week.

The Dow started the week of 3/7 at 33,580 and closed at 32,944 on 3/11. The S&P 500 started the week at 4,327 and closed at 4,204. The NASDAQ opened the week at 13,328 and closed at 12,844.
Treasury Yields Increase
U.S. Treasury yields climbed above 2% throughout the week as spiking oil prices cause inflation to rise and investors continue to monitor the latest developments around the Russia-Ukraine war.

On Thursday, the U.S. Department of Labor announced that the consumer price index, which measures the costs of dozens of everyday consumer goods, increased 7.9% over the past 12 months, marking a 40-year high. On a month-over-month basis, the CPI gain was 0.8%.

"Thursday's inflation data is continued confirmation that inflation is not transitory and has not peaked," said chief investment officer at Blanke Schein Wealth Management, Robert Schein. "We believe there will be even stronger inflation reports over the coming months, which suggests that the Federal Reserve needs to accelerate its rate hike plans, even with the renewed uncertainty that has emerged from the crisis in Russia and Ukraine."

The benchmark 10-year Treasury note yield opened the week of 3/7 at 1.732% and traded as high as 2.021% on Thursday. The 30-year Treasury bond yield opened the week at 2.161% and traded as high as 2.404% on Thursday.

On Thursday, the U.S. Department of Labor reported that initial claims for unemployment insurance totaled 227,000. This was worse than market estimates of 217,000 and was an increase from the prior week's revised number of 216,000.

"With seemingly no shortage of sources of turmoil in our world, the U.S. job market has, at least so far, remained a source of relative strength and stability," said senior economic analyst for Bankrate, Mark Hamric. He signaled, however, that although "COVID has relaxed its grip," inflationary pressures are continuing, and potentially growing supply shocks, will have an "inescapable negative impact on the economy."

The 10-year Treasury note yield closed at 1.998% on 3/11, while the 30-year Treasury bond yield was 2.357%.
Mortgage Rates Rise
Freddie Mac released its latest Primary Mortgage Market Survey on Thursday, March 10. The mortgage rates saw an increase this week due largely to rising inflation coupled with the unpredictability of the Russia-Ukraine war.

This week, the 30-year fixed rate mortgage averaged 3.85%, up from last week's average of 3.76%. Last year at this time, the 30-year fixed rate mortgage averaged 3.05%.

The 15-year fixed rate mortgage averaged 3.09% this week, up from 3.01% last week. During the same week last year, the 15-year fixed rate mortgage averaged 2.38%.

"Following two weeks of declines, mortgage rates rose this week as U.S. Treasury yields increased," said Freddie Mac's Chief Economist, Sam Khater. "Over the long-term, we expect rates to continue to rise as inflation broadens and shortages increasingly impact many segments of the economy. However, uncertainty about the war in Ukraine is driving rate volatility that likely will continue in the short-term."

Based on published national averages, the savings rate was 0.06% as of 1/18. The one-year CD averaged 0.13%.
Published March 11, 2022
Previous Articles
Hewlett Packard Reports Earnings
Jack in the Box Provides Quarterly Earnings