Friday February 3, 2023
Finances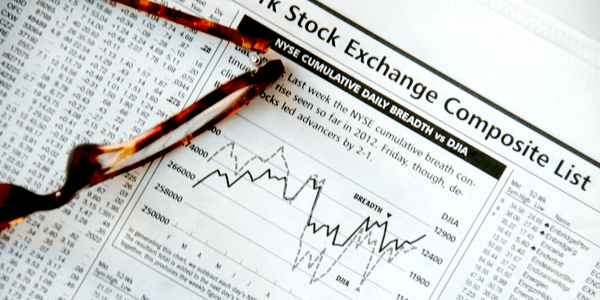 Nike Earnings Report
Nike, Inc (NKE) reported its fiscal third quarter results on Monday, March 21. The company reported increased revenue, causing its shares to rise 5% following the release of the report.

Nike posted second quarter net revenue of $10.87 billion. This is up 5% from $10.36 billion reported in the same quarter last year, exceeding the $10.61 billion in revenue that analysts expected.

"NIKE's strong results this quarter show that our Consumer Direct Acceleration strategy is working, as we invest to achieve our growth opportunities," said Nike President and CEO, John Donahoe. "Fueled by deep consumer connections, compelling product innovation and an expanding digital advantage, we have the right playbook to navigate volatility and create value through our relentless drive to serve the future of sport."

The company reported net income of $1.40 billion for the quarter, down 4% year-over-year from net income of $1.45 billion. On an earnings per adjusted share basis, net income decreased year-over-year from $0.90 to $0.87, a 3% decrease.

The Nike Direct segment sales were reported at $4.6 billion, up 15% for the quarter. The Nike Brand digital sales segment increased 19% for the quarter, with 33% growth in North America. Nike and other major corporations alike are scaling back their Russian operations in light of the Russia-Ukraine war and announced it would be temporarily closing down all of its brick-and-mortar locations in Russia. Supply chain issues continue to be problematic, but Nike will continue to focus on accelerating its push towards direct-to-consumer sales which makes up 41% of its overall business.

Nike, Inc. (NKE) shares ended the week at $133.70, up 3.1% for the week.


Guess Quarterly Earnings

Guess, Inc. (GES) released its fourth quarter earnings results on Wednesday, March 16. The American-brand clothing company reported an increased revenue, in line with analysts' expectations.

Net revenue reached $799.9 million during the quarter. This was up 23.4% from net revenue of $648.5 million at this time last year.

"We are very pleased with our fourth quarter results. We delivered revenues in line with our expectations and exceeded our profit targets through strong gross margin performance and effective expense management. Our results this quarter cap an outstanding year for our Company, where the execution of our strategic initiatives helped to deliver much higher profitability, well in advance of our original plan," said Guess' CEO, Carlos Alberini. "We delivered a return on invested capital of 26% for the year, the highest it has been in ten years. Our balance sheet is strong, and we plan to use our capital opportunistically to return value to our shareholders through dividends and increased share repurchases."

The company posted net earnings of $68.4 million or $1.04 per adjusted share, down from $70.4 million or $1.07 per adjusted share during the same quarter last year.

The Company's net revenue fell 5% from $842.3 million reported in fourth-quarter 2020, which is attributed to permanent and temporary store closures worldwide. Guess currently operates 1,068 retail stores in the Americas, Europe and Asia. Advancement in the e-commerce business was somewhat negated by negative comp store sales across Europe and Asia stemming from the pandemic. Guess is expected to announce a new interim Chief Financial Officer David Secor in the coming month and confirmed an accelerated repurchasing agreement to repurchase $175 million dollars of its common stock in order to solidify the company structure.

Guess, Inc. (GES) shares ended the week at $22.01, down 0.4% for the week.


FedEx Reports Quarter Earnings

FedEx Corp. (FDX) announced its first quarter earnings report on Thursday March 17. The Memphis, Tennessee-based company posted lower-than-expected results, causing the stock to decline 3.3% following the release of the report.

FedEx announced revenue of $23.6 billion for the first quarter. This was up from $21.5 billion reported in the same quarter last year and matched analysts' expectations of $23.5 billion.

"We successfully executed during the holiday peak season, resulting in record December operating income," said FedEx executive vice president and CFO, Michael C. Lenz. "Our strong quarterly operating income increase was dampened by the surge of the Omicron variant which caused disruptions to our networks and diminished customer demand in January and into February. We remain focused on revenue quality and operational efficiency initiatives to mitigate inflationary pressures and drive earnings improvement."

The company reported net income for the first quarter of $1.2 billion or $4.59 per share. This was below analysts' expectations of $4.64 per share but up from net income of $939 million or $3.47 per share reported last year at this time.

FedEx plans to expand its cargo-handling business into airports and announced plans to invest $200 million in a new sorting facility at the Ted Stevens Anchorage International Airport in Alaska. The company's newest facilities are scheduled to open by 2024. The shipping and business services company also announced its shipping rates will increase 5.9% on average in 2022 for FedEx Express, FedEx Ground, FedEx Home Delivery and FedEx Freight services.

FedEx Corp. (FDX) shares ended at $226.56, up 4.1% for the week.

The Dow started the week of 3/21 at 34,670 and closed at 34,861 on 3/25. The S&P 500 started the week at 4,462 and closed at 4,543. The NASDAQ opened the week at 13,860 and closed at 14,169.
Treasury Yields Rise
U.S. Treasury yields climbed Thursday as the Federal Reserve approves its first interest rate increase to fight rising inflation. Yields continued to rise on Friday despite unemployment numbers returning better-than-expected.

On Wednesday, the Federal Reserve announced that it has increased its policy interest rate by 25 basis points, the first hike in more than three years. Inflation fears and interest rate hikes remain high on the agenda for investors.

"The Fed has accepted that it is behind the curve and will be emboldened by the resilience of the economy and the financial markets" said economist of Bank of America, Ethan Harris. "The remaining question is whether it will be willing to impose serious pain on the economy to rein in inflation."

The benchmark 10-year Treasury note yield opened the week of 3/21 at 2.153% and traded as high as 2.418% on Wednesday. The 30-year Treasury bond yield opened the week at 2.427% and traded as high as 2.641% on Wednesday.

On Thursday, the U.S. Department of Labor reported that initial claims for unemployment insurance fell 28,000, totaling 187,000 for the week. This was better than market estimates of 212,000 and has reached the lowest level since September 1969.

"U.S. businesses are not laying off workers because they know the enormous challenges they're facing in filling open positions," said senior economist of Moddy's Analytics, Ryan Sweet. "If initial claims remain below 200,000 for a period of time, it will raise a red flag with the Fed."

The 10-year Treasury note yield closed at 2.479% on 3/25, while the 30-year Treasury bond yield was 2.589%.
Mortgage Rates Escalate
Freddie Mac released its latest Primary Mortgage Market Survey on Thursday, March 24. The mortgage rates saw an increase this week due largely to growing foreign uncertainty with respect to the Russia-Ukraine war as well as the Federal Reserve's actions in raising interest rates to ease rising inflation.

This week, the 30-year fixed rate mortgage averaged 4.42%, up from last week's average of 4.16%. Last year at this time, the 30-year fixed rate mortgage averaged 3.17 %.

The 15-year fixed rate mortgage averaged 3.63% this week, up from 3.39% last week. During the same week last year, the 15-year fixed rate mortgage averaged 2.45%.

"This week, the 30-year fixed-rate mortgage increased by more than a quarter of a percent as mortgage rates across all loan types continued to move up," said Freddie Mac's Chief Economist, Sam Khater. "Rising inflation, escalating geopolitical uncertainty and the Federal Reserve's actions are driving rates higher and weakening consumers' purchasing power. In short, the rise in mortgage rates, combined with continued house price appreciation, is increasing monthly mortgage payments and quickly affecting homebuyers' ability to keep up with the market."

Based on published national averages, the savings rate was 0.06% as of 3/21. The one-year CD averaged 0.15%.
Published March 25, 2022
Previous Articles
Rivian Announces Quarterly Earnings
Hewlett Packard Reports Earnings
Jack in the Box Provides Quarterly Earnings